ALEXANDER GRAHAM BELL
(3 March 1847 - 2 August 1922) was an eminent Scottish-born scientist, inventor, engineer and innovator who is credited with inventing the first practical telephone. With the wealth derived from the telephone, Bell was able to assist the careers of other scientists.

Bell was granted the first official patent for his telephone in March 1876, though he would later face years of legal challenges to his claim that he was its sole inventor, resulting in one of history's longest patent battles. Bell continued his scientific work for the rest of his life, and used his success and wealth to establish various research centers nationwide.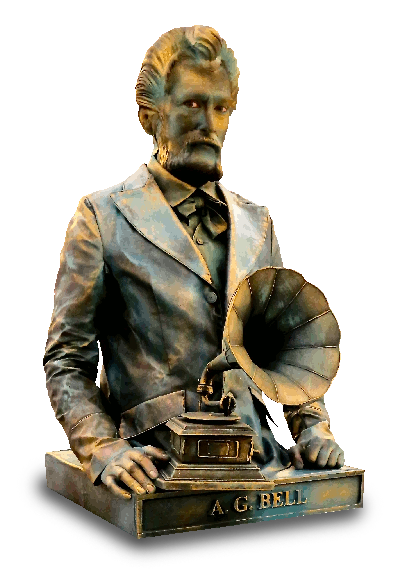 "Before anything else, preparation is the key to success."
― Alexander Graham Bell