ALFRED NOBEL
(21 October 1833 - 10 December 1896) was a Swedish chemist, engineer, innovator, and armaments manufacturer. He was the inventor of dynamite. Nobel also owned Bofors company, which he had redirected from its previous role as primarily an iron and steel producer to a major manufacturer of cannon and other armaments.

Nobel held 350 different patents, dynamite being the most famous. In 1895 Nobel signed his last will and testament and set aside the bulk of his estate to establish the Nobel Prizes, to be awarded annually without distinction of nationality.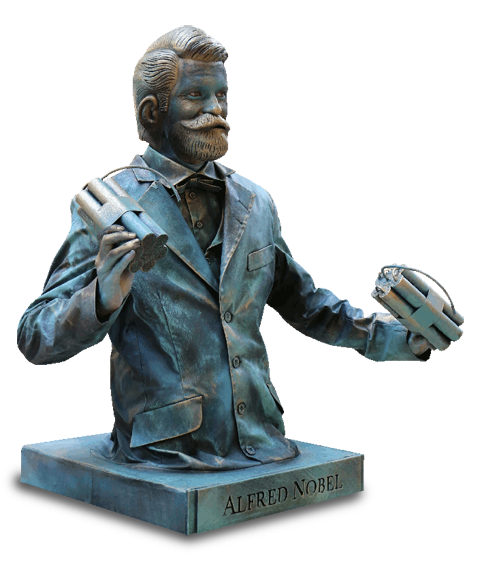 "Worry is the stomach's worst poison."
― Alfred Nobel