COCO CHANEL
(19 August 1883 - 10 January 1971) was a fashion designer & founder of the 'Chanel brand'. With her trademark suits and little black dresses, Coco Chanel created timeless designs that are still popular today. She created a new look for women in the 20th century, creating clothes that were primarily comfortable.

She had a brief career as a singer before opening her first clothes shop in 1910. In the 1920s, she launched her first perfume and introduced the Chanel suit and the little black dress. Her design aesthetic was realized in jewelry, handbags, and fragrance. Her signature scent, Chanel No. 5 has become an iconic product.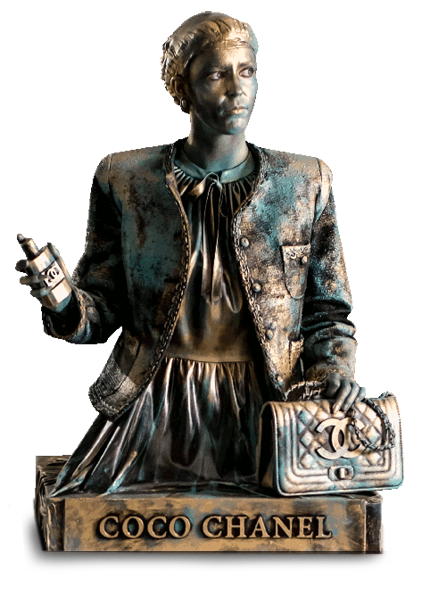 "A woman has the age she deserves."
― Coco Chanel