FRANZ SACHER
(19 December 1816 - 11 March 1907) was a classic pastry chef from Austria famous for his invention of chocolate cake called Sacher torte - one of the most famous Viennese culinary specialties. The cake consists of two layers of dense chocolate sponge cake with a thin layer of apricot jam in the middle, coated in dark chocolate icing on the top and sides. It is traditionally served with unsweetened whipped cream.

The most famous cake in the world for 175 years! The exact recipe as created by Sacher himself is a closely guarded secret. The original Sacher torte is still produced in the traditional manner and is handmade & protected by copyright. Delivery is possible world-wide to most countries whereby they attach great importance to professionally correct transport.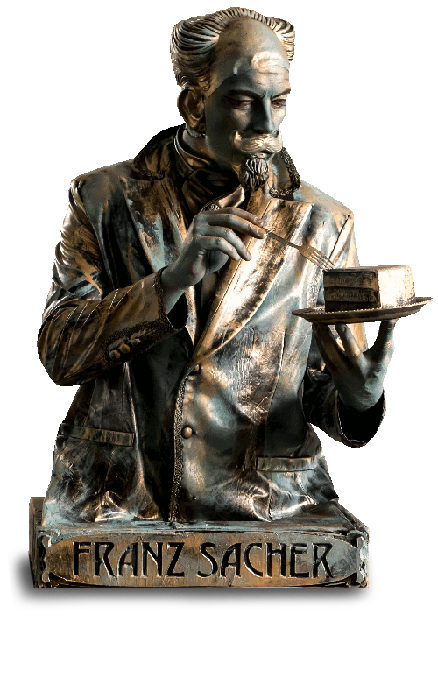 "Even after 182 years, the Original Sacher-Torte is still a superstar. For us there was never a doubt, but of course we are glad to now have objective figures at hand to confirm what we already knew."
― Alexandra Winkler,
one of the owners of Hotel Sacher Wien