GUSTAVE EIFFEL
(15 December 1832 - 27 December 1923) was a French engineer who designed and oversaw construction of the Eiffel Tower in 1889. Gustave Eiffel began to specialize in constructing with metal after college, and his early work focused chiefly on bridges.

In 1879, the chief engineer on the Statue of Liberty died, and Eiffel was hired to replace him, going on to design the metallic skeleton of the structure - the structure that would cement his name in history. An iron lattice tower is located on the Champ de Mars in Paris. The tower is the tallest structure in Paris and the most-visited paid monument in the world.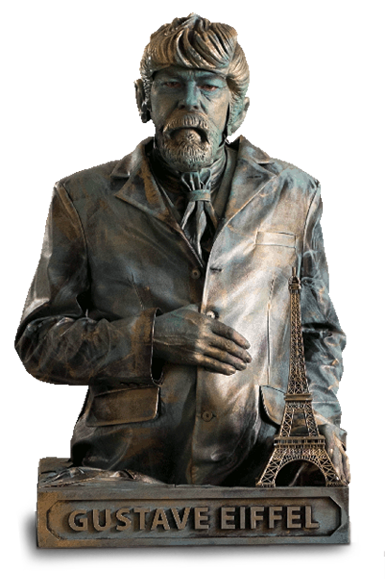 "I ought to be jealous of the tower. It is more famous than I am."
― Gustave Eiffel