HENRY FORD
(30 July 1863 - 7 April 1947) was an American industrialist, entrepreneur, automobile manufacturer. Although Ford did not invent the automobile, he developed and manufactured the first automobile that many middle class Americans could afford to buy. His introduction of the Model T automobile revolutionized transportation and American industry.

As owner of the Ford Motor Company, he became one of the richest and best-known people in the world. He is credited with "Fordism" mass production of inexpensive goods coupled with high wages for workers. Ranging from cars and trucks to SUVs, Ford has remained on the cutting edge of production vehicle technology for more than a century. Ford Motor Company is the largest family owned business in the world.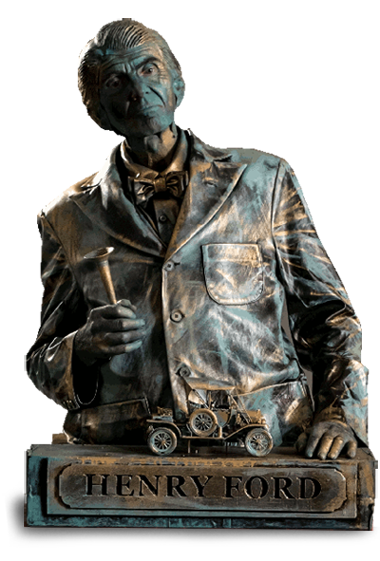 "Coming together is a beginning; keeping together is progress; working together is success"
― Henry Ford