JOHN PEMBERTON
(8 July 1831 - 16 August 1888) was a pharmacist, who created the original Coca Cola formula in 1885 - the most popular soft drink on earth. The drink was first sold to the public at the soda fountain in Jacob's Pharmacy in Atlanta on May 8, 1886. During the company's early years, the Coca- Cola formula was altered several times.

Today, products of the Coca Cola Company are consumed at the rate of more than one billion drinks per day. The iconic American brand is recognized instantly around the globe and sold in more than 200 countries. Pemberton is remembered for his invention of the drink as well as for his contributions to medical reform and chemistry.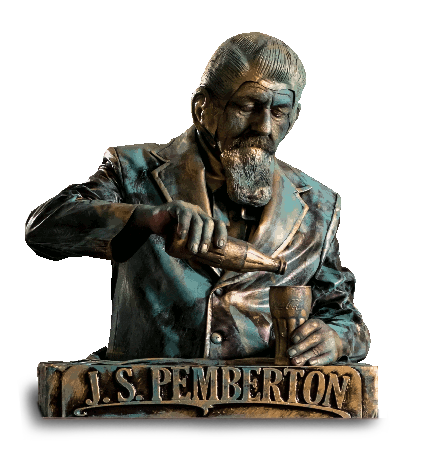 "Without a Coca-Cola life is unthinkable."
― Henry Miller,
(American writer)