RUTH HANDLER
(4 November 1916 - 27 April 2002) was an American businesswoman and inventor. She served as the president of the toy manufacturer Mattel Inc., and is remembered for her role in marketing the Barbie doll - a fashion doll launched in March 1959. The doll was named Barbie after the Handlers' daughter, Barbara.

Barbie was one of the first toys to have a marketing strategy based extensively on television advertising, which has been copied widely by other toys. It is estimated that over a billion Barbie dolls have been sold worldwide in over 150 countries, with Mattel claiming that three Barbie dolls are sold every second.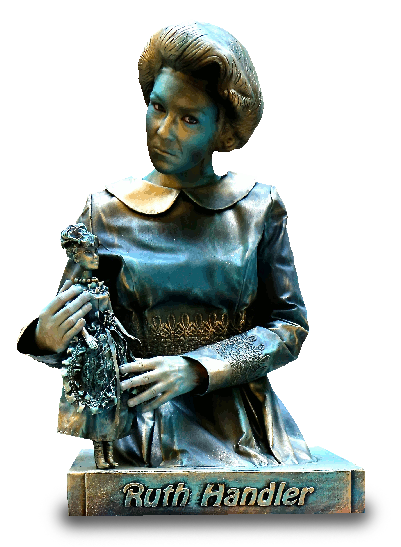 "We didn't know how to run a business, but we had dreams and talent."
― Ruth Handler