STEVE JOBS
(24 February 1955 - 5 October 2011) was an American entrepreneur and inventor, best known as the co-founder, chairman, and CEO of Apple Inc. Through Apple, he was widely recognized as a charismatic pioneer of the personal computer revolution. Technologies of the company under Job's guidance were iPhone, iPod & iPad - these are now seen as dictating the evolution of modern technology. Steve had over 300 patents.

Jobs and Wozniak named the company Apple because they were huge Beatles fans (Apple Records). It's not surprising that Apple is now the most valuable technology company in the world. As the CEO of Apple, Steve earned $1 a year. However, he held on to 5 million Apple shares and 138 million shares in Disney.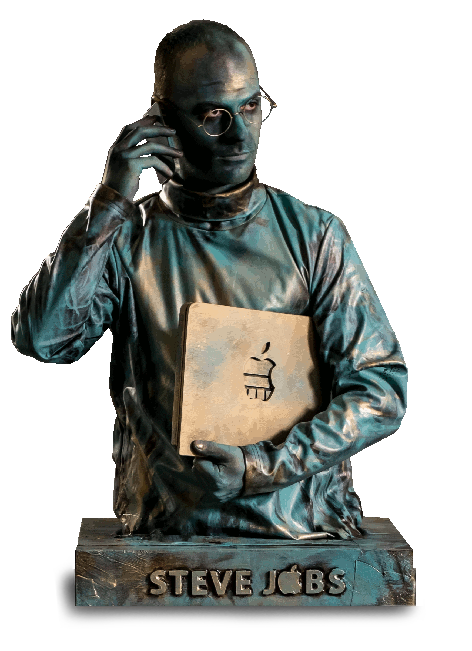 "With iPod, listening to music will never be the same again."
― Steve Jobs