THOMAS ALVA EDISON
(11 February 1847 - 18 October 1931) was an American inventor and businessman. He developed many devices that greatly influenced life around the world, including the phonograph, the motion picture camera, and a long-lasting, practical electric light bulb. Edison was a prolific inventor, holding 1,093 US patents in his name, as well as many patents in the United Kingdom, France, and Germany.

He was one of the first inventors to apply the principles of mass production and large-scale teamwork to the process of invention, and because of that, he is often credited with the creation of the first industrial research laboratory.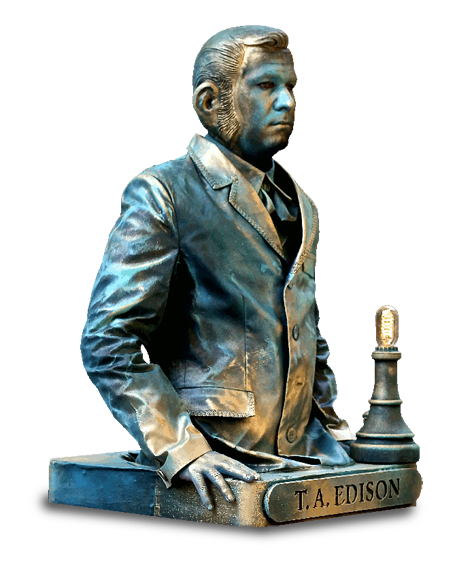 ""Our greatest weakness lies in giving up. The most certain way to succeed is always to try just one more time."
― Thomas Alva Edison