TOMAS BATA
(3 April 1876 - 12 July 1932) was an entrepreneur, founder of Bata Shoes company - one of the world's biggest multinational retailers. With modern production and long distance retailing, Baťa modernized the shoemaking industry and the company surged ahead in production and profits right from its nascent years.

In its history the Bata has sold more than 14 billion pairs of shoes and was awarded the Guinness World Record as the "Largest Shoe Retailer and Manufacturer". It is credited with being the world's largest manufacturer and retailer of footwear, selling about 140 million pairs a year.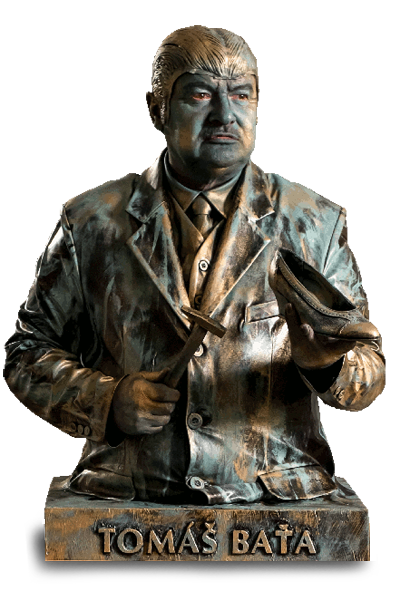 "Our success is built on our legacy of values and beliefs."
― Thomas G. Bata,
Chairman and Grandson of Founder