W.A. MOZART
(27 January 1756 - 5 December 1791) was a prolific artist and influential Austrian composer of the Classical era - he created a string of operas, concertos, symphonies and sonatas that profoundly shaped classical music. Already competent on keyboard and violin, he composed from the age of five and performed before European royalty.

He composed over 600 works, many acknowledged as pinnacles of symphonic, concertante, chamber, operatic, and choral music. Mozart was considered one of the greatest composers of all time. His music presented a bold expression, often times complex and dissonant, and required high technical mastery from the musicians who performed it.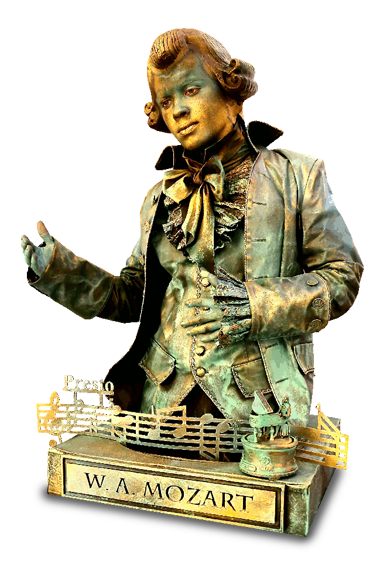 "The music, even in situations of the greatest horror, should never be painful to the ear but should flatter and charm it, and thereby always remain music."
― W.A. Mozart