WALT DISNEY
(5 December 1901 - 15 December 1966) was a major figure within American animation industry and throughout the world. He & his staff created some of the world's most iconic fictional characters, including Mickey Mouse, Donald Duck, and Goofy. During his lifetime, he received four honorary Academy Awards and won 22 Academy Awards from a total of 59 nominations.

He was an American business magnate, cartoonist, filmmaker, philanthropist, and voice actor. He is regarded as a cultural icon, known for his influence and contributions to entertainment during the 20th century.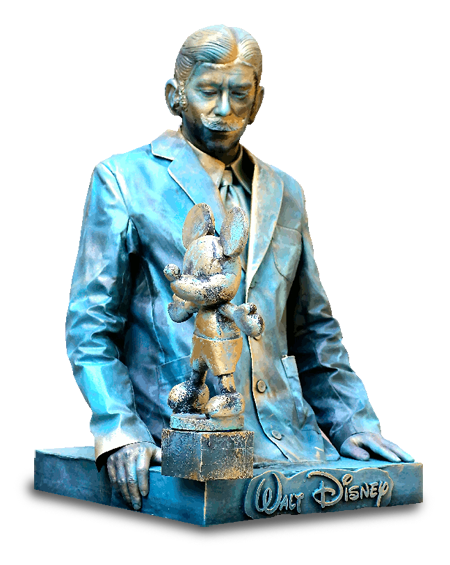 "If you can dream it, you can do it."
― Walt Disney